Structures for easy access
Cargo and personnel platforms allow safe and free work on the side walls of large components being welded and assembled. They usually consist of platforms supported on a solid steel structure or scissor lifts with a hydraulic drive, allowing the height of the platform to be adjusted. They have protective barriers and access points in the form of stairs with handrails. All components have a system of protection against inappropriate use.
Platforms on scissor lifts are adapted to be controlled from two control panels: the floor-mounted main panel and the second one on the platform. Platform control is possible from either of these panels.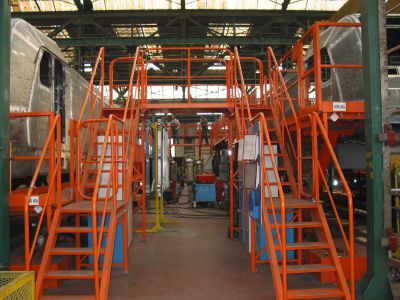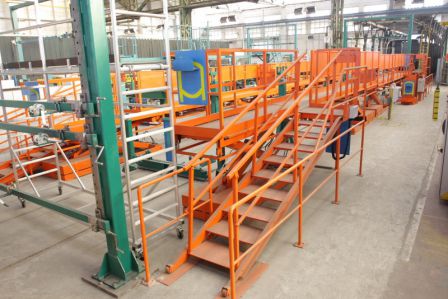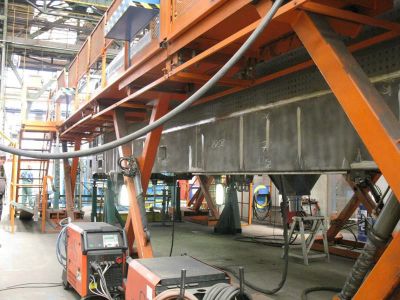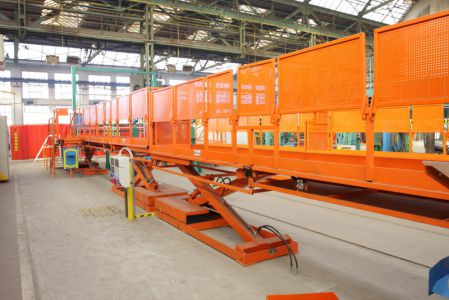 Mounting platforms for rail vehicle bodies on hydraulic jacks.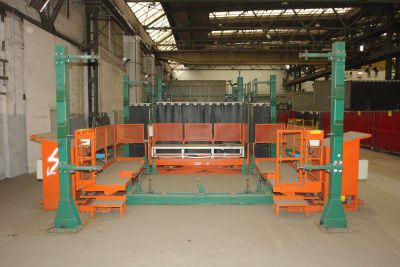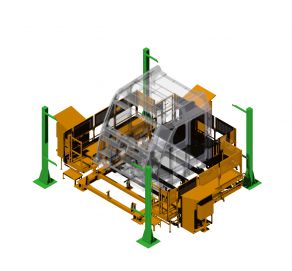 Assembly platforms for locomotive booth bodies.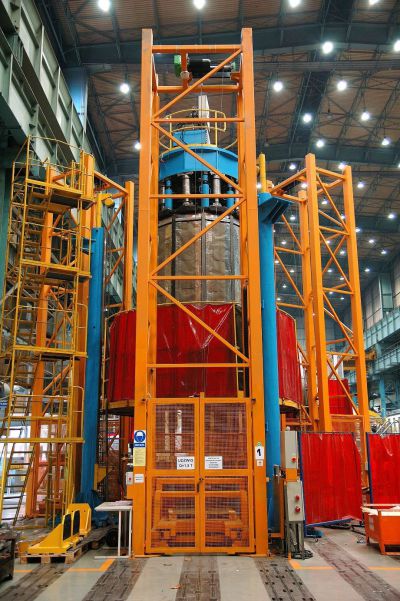 Goods and personnel platforms.
Send a message